'No matter who you are, what you did or where you've come from, you can always change, become a better version of yourself.' – Madonna
For me, the desire to become a better version of myself came after years suffering a multitude of abuse from a multitude of people, my mother included, since age eight. Then there was constantly being told by Mum I was fat, ugly & worthless, that I'd amount to nothing. I knew if I wanted a life, let alone a good life, I was going to have to create it for myself. So I left school & home at 15 armed with two years high school education, the clothes on my back & $20 in my pocket.
I quickly learned the hard way that creating a life you're proud to live is easier said than done, though, because you only know what you know. So you can imagine the tricks I pulled to survive the next couple of years just to feed & clothe myself.
For my 17th birthday, gifted an envelope that contained a modelling & confidence course voucher rather than the cash I wanted, & not allowed clothes until I attended, I begrudgingly went on the course.
While it was valuable to learn how to put on make up, work my walk, smile on demand and pose for my best angles, I learnt something more invaluable: that we each hold the power to create & project any image we want, any time we want, despite what's going down on the inside. The trick was in knowing how.
Transpired that envelope ended up holding a golden ticket opportunity that changed my paradigm. I scored the best birthday present ever: my first modeling job. Paid $5k to dance around in my undies fake laughing for 12 hours, never had I felt worth so much. Overnight, my mentality went from that of merely surviving to the foreign stratosphere of thriving. And if the day before was anything to go by, thriving was definitely more me.
I'd stumbled into a plethora of opportunity if only I had the courage & confidence to grab & use those opportunities. Problem was I severaly lacked confidence. Working on the 'Fake it 'til you make it' saying, I quickly learned feeling confident begins with looking confident. First up, I needed clothes that would make me look like I effortlessly fitted into the industry, then I went about building my confidence by weaving my way throughout the industry. I headed the fashion divisions of Clyne & 62 Models until my biggest professional endeavor: co-founding Red11 Models. Having launched, built & managed thousands of young people & their careers, my hard work & passion are evident in the sleuth of success stories of models I've mentored & developed both locally & internationally, including building a top 10 new face in the world in under a year modeling in Holly Rose Emery.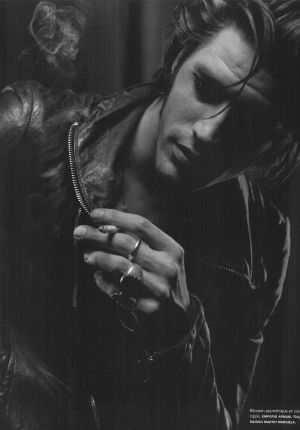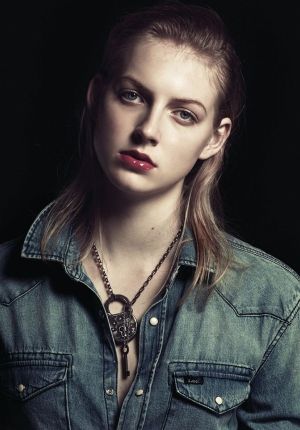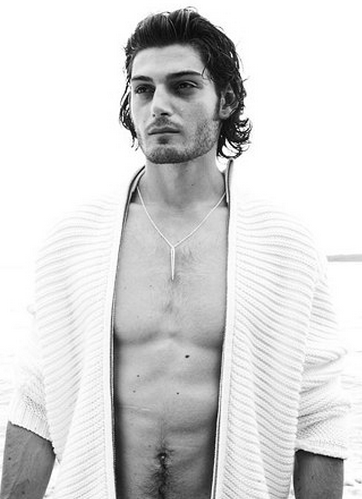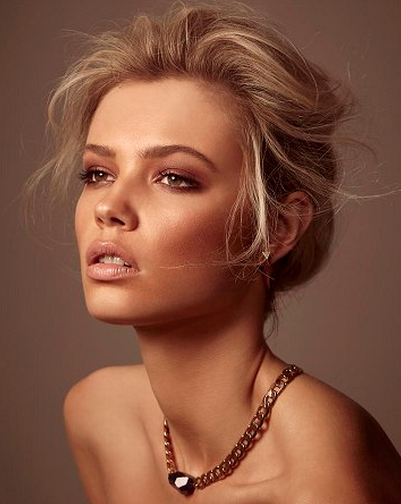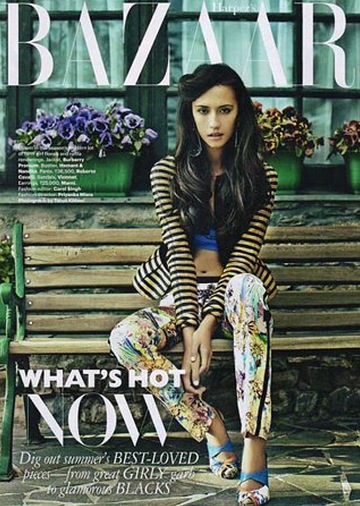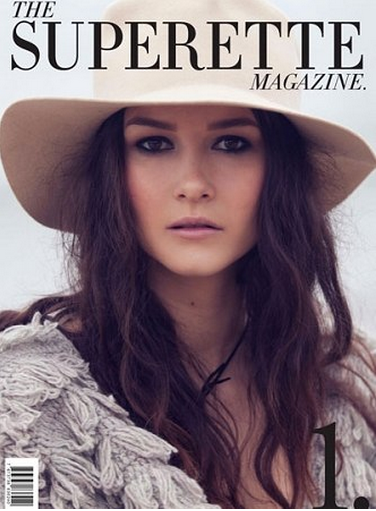 Some of the Models I Represented & Managed at Red11 , but no longer Manage or Represent.
'Fact: Confidence, or feeling good about yourself, opens more doors; attracts more opportunities. People want to engage with, and employ, confident people. But confidence only comes through competence, from doing, and that takes work and time. What you can do immediately, though, is feel confident. And feeling confident begins with looking confident. So yes, we do need to care about investing in confidence-building as a necessity rather than luxury or simply discounting it as luck-of-the-draw' – Amanda Betts
Madonna summed it up perfectly when she said, 'No matter who you are, what you did or where you've come from, you can always change, become a better version of yourself'. Being living proof that confidence is essential to a happier life, I wanted to create access to the invaluable life & confidence-building skills I'd learnt to disadvantaged youth; kids I saw parts of my own surviving inner teen in.
While we all have stories, what about them & their stories? Who helps give precious confidence-building life skills to youth who carry their entire life in a sports bag like I used to? Or the kids who suffer/ed physical, mental & emotional abuse and/or have constantly been uprooted from school to school like I was? How are they expected to thrive when their life is spent struggling just to survive? Where do they go to get sound advice from someone they respect and who knows what it feels like to walk in their shoes? How do they get access to people like me if they don't fit modelling criteria? Wanting answers to these burning questions and to do something about the sollutions, I cut my losses & walked away from the comfort & security of Red11 to figure it out.
Inspired by surviving my own harrowing childhood, 30 years' experience at the forefront of the fashion industry & an overwhelming desire to help all youth, especially disadvantaged youth in care who want to help themselves if they had access to people who could help them, I created The Bridge The Gap Project: From Surviving To Thriving.
The people of the BTGP are on a mammoth mission: to help young people help themselves experience the feeling of self-belief. We empower them how to recognise and unlock their potential through self-esteem and confidence-building experiences. We know full well once you've experienced the feeling of confidence, which only comes through doing, there is no unknowing it, and there's only one way you ever want to be.
We're a well-connected, powerful collective of all ages dedicated to helping youth help themselves understand the feeling of confidence and how to step up, and into, owning their confidence.
We also pool on our expansive networks to give youth access to people who willingly give in many ways, whether it be through clothing, product or money donations, opportunities, mentoring, knowledge sharing or work experience.
We offer a plethora of essential confidence-building experiences for all youth we work with from teaching how to recognize their potential, grab opportunities, create a positive image, leverage their talents & build professional relationships to transformational photo shoots and life skills workshops. You could say we're doing our bit in helping KEEP NZer's feeling BEAUTIFUL!
I use my extensive fashion, professional, business and personal experience to work closely with youth from affluent backgrounds to youth in care from CYF, Youth Justice Residence, Care & Protection and Fostering Kids NZ. We're big on the advantages of blending confidence-building experiences to all youth no matter who they are, where they come from or what their stories are.
We believe all youth have a right to be given access to opportunities and tools to learn to work from surviving to thriving, to feel good about themselves. We do understand, though, that some Whanua/caregivers are not in a position to finance their young people to precious confidence-building and life skills experiences. To ensure a small amount of money doesn't get in the way of making great things happen, the people of the #BTGP collective elect to fundraise and rally donations to offer disadvantaged youth equal opportunities and clothing, product and shoe donations.
Knowing each of us is rich in something we can give to help others help themselves, no matter our experience, status or finances, age, background or race, we teach and encourage all youth we work with to step up to social responsibility and give in ways they can give, together. That's why we're big on getting those young people in a position to do so to donate quality clothes and shoes.
The first step in this collective success philosophy is our collaboration with Lindi Kingi Design and our unique #LK4BTGP bracelets & Ryan Meta #RM4BTGP totes.
BRACELETS: The solid star in our charm represents our youth, while the outer star represents those who care for youth in caregivers, Whanau, CYF social workers, teachers etc. The wing is the freedom of choice we always have in our thoughts, words & actions no matter what's happening around or to us, while the lava beads signify strength from fire: what doesn't kill you makes you stronger. The red beads remind us to follow our heart and connects to our root chakra, our foundation, which represents abundance.
BAGS. Ryan Meta 'Many Hands Make Light Work' totes are inspired by Grace Jones' quote: 'I believe in individuality, that everybody is special, and it's up to them to find that quality and let it live.' The gold star represents our youth and to help them believe in their own inner star, knowing they're supported by people who care about them, their welfare and their future.
The sale of each $39 bracelet or bag helps us empower disadvantaged youth to be able to put outfits together by combining pre-loved & new donated clothes from organisations, individuals, stores and op-shops, which the young people get to keep. All clothing is kindly modelled by people of all ages, sizes, races & religions who've either booked a confidence-building mentoring, photographic or #OwnYourConfidence #LifeSkillsThroughFashion experience.
My mission in life is not to merely survive, but to thrive; and to do so with some passion, compassion, humour & style – Maya Angelou
What outfit did the purchase of a #LK4BTGP bracelet help put together for a disadvantaged teen?
Jumpsuit: kindly donated by Fiona Bates
Boohoo sequined jacket: kindly donated by Beat PR for Boohoo Clothing
Shoes: $10 Dress For Success Auckland Designer Sale
Styled by: Lucia Florence. Bracelet purchased by: Heather Mason, Designer (designed the Bridge The Gap Project logo), #BTGP Instagram & Facebook manager, walking fan, loves her job at Felton
Outfit modelled by: Emily, 15: 'It's amazing what you're doing for kids. What a blessing to have such amazing people who care about young people and are willing to give us that push we need toward happiness.'
Bracelets & bags are for sale for $39 from OUR SHOP & Covet
We're growing because of the power of community so we're staying connected online in a fun way, too. We hope you'll get resourceful with us and step up to our $39 Outfit Challenge Day.
Speaking of challenges, what about sustaining that feel-good confidence-building factor? Inspired by a quote by Dallas, a 15yr old, who said, 'I think the reason people hold on to memories so tight is because they're the only thing that remains the same when everyone else changes'.
So even though our amazing transformational pictures of young people are attracting lots of positive comments on people's social media, we offer A HUGE (and FREE) BONUS: Every guy & girl who books a confidence-boosting experience with us first dibs to be involved in our fashion show events! It doesn't matter your size, sex, age, race or religion, if you want the experience and buzz of modelling or helping behind the scenes of our fashion shows where you get to put your outfits together from what we provide, have free lessons in catwalk training, shots from the night and an experience of feeling the fear & doing it anyway, you'll be the first to know! Check out a video that cuptures the typical buzz of a fashion show we arranged for DRESS FOR SUCCESS AUCKLAND!
Charles Dickens said, 'No one is useless in this world who lightens the burden of another' while Helen Keller said, 'Alone we can do so little. Together we can do so much.' So if you're into what we're doing, don't just admire us, HELP US! Share posts, invite others to like our page, engage with us and do your bit to help us keep shining!
Donate by buying or contributing toward a confidence-building experience for a disadvantaged teen through Fostering Kids NZ or get in touch with ME.
Watch out for more collaborations coming soon!